ABOUT HENNECKE
The beginnings of Hennecke GmbH as you know it today dates from 1945, when Karl Hennecke found a company "Maschinenfabrik Karl Hennecke".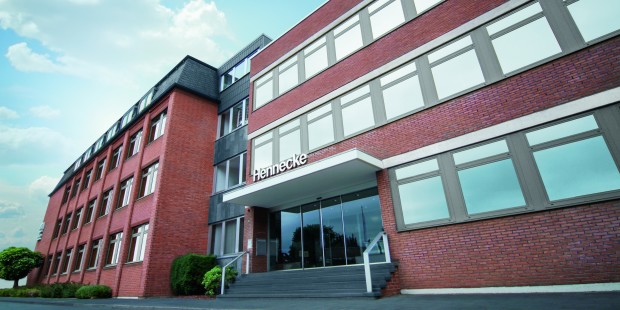 Shortly after the company foundation Hennecke introduced the world's first system for high-pressure mixing of the PUR components, polyol and isocyanate, which is the cornerstone of high product quality and efficient use of raw materials. Since then Hennecke has been defining the direction of this industry in the global scale in close cooperation with processors and users. This leads to the development of new concepts of products and processes focused on the replacement of conventional materials and production methods. The whole know-how actually concentrates on the improvement of the effectiveness and competitiveness of our customers.
Today's operation of Hennecke GmbH is based on a long-standing tradition in the sphere of polyurethanes and their wide industrial application. The company uses cutting-edge technologies and its development responds to the present development in the field of the application of polyurethane materials.
Deeply integrated production of the key machine parts directly in Hennecke GmbH plant ensures the highest quality of supplied machinery. And thanks to Service 360⁰ Hennecke ensures the smooth operation of the machinery throughout the whole life of the machine.