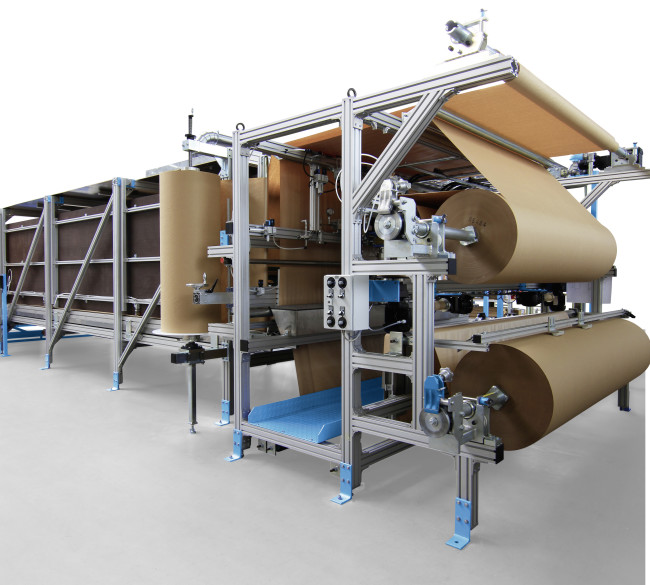 JFLEX
JFLEX covers a market gap; it belongs to the category between continuous and discontinuous production of slabstock foam.
Customers are capable of achieving higher utilization rate of raw materials than in discontinuous production by means of JFLEX, but without high investments in continuous production.
Thanks to the revolutionary technology of pouring and subsequent growth of J-shaped polyurethane foam JFLEX achieves highly compact dimensions and therefore reduces the requirements for space even for medium-sized customers that want to produce high quality foam without extra space.