About Fecken-Kirfel
Fecken-Kirfel was founded in 1870 by a machine maker named Johann Michel Joseph Fecken. This young engineer received a generous financial support from his father-in-law, Mr. Kirfel. Therefore, the company has its present name.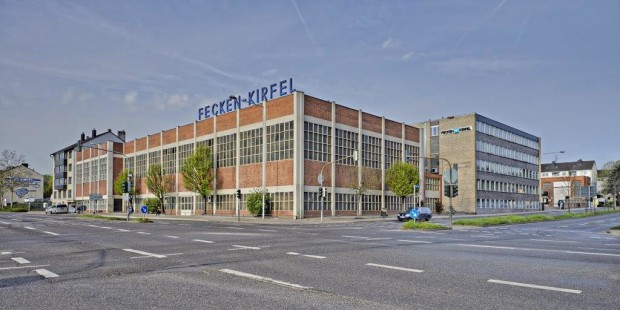 In the 1950s Fecken-Kirfel focused on the manufacturing of splitting and cutting machines for polyurethane, which it successfully exported. Soon it became a real pioneer in the development and manufacturing of technologies for machines used in the plastic, rubber and cork processing industries.
Fecken-Kirfel has recently become one of the leading suppliers of cutting machinery for a wide spectre of application, from polyurethane or polyethylene foams, whether direct cuts or shaped blocks, to the splitting of blocks from hard materials, like recycled rubber, cork etc. Thanks to the combination of long-standing experience in its own development and technical department Fecken-Kirfel is able to satisfy nearly all requirements in the sphere of cutting and splitting blocks of various materials.