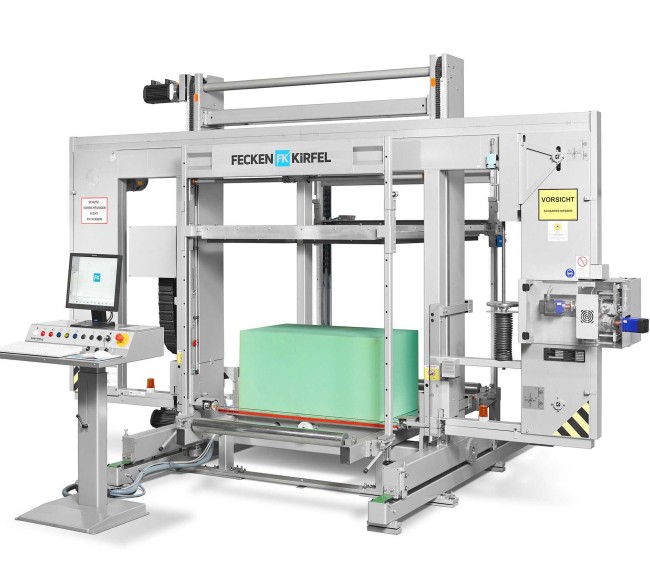 Horizontal CNC contour saws
Fecken-Kirfel offers a wide range of horizontal CNC contour cutting machines.
These cutting machines can find use in the manufacturing of mattresses, pillows and other shaped foam parts used in the furniture making. Thanks to a movable frame and a fixed table the machine is very compact and reduces the requirements for space.
A block is put on the table, which can be revolving if required. Then the cutting programme is started and the machine cuts the required shape. If the table is revolving, it can be turned and the block cut on the other side. Apart from a machine equipped with an endless bandknife we also offer a variant with an oscillating knife, which is more suitable for the processing of hard foams with higher requirements for the preciseness of the products especialy in technical foams. A CNC contour machine with a cutting wire suitable for the shaping of hard polyurethane (insulation panels, decorative interior bars, pipe insulations etc.) is the latest addition to this group of machines.