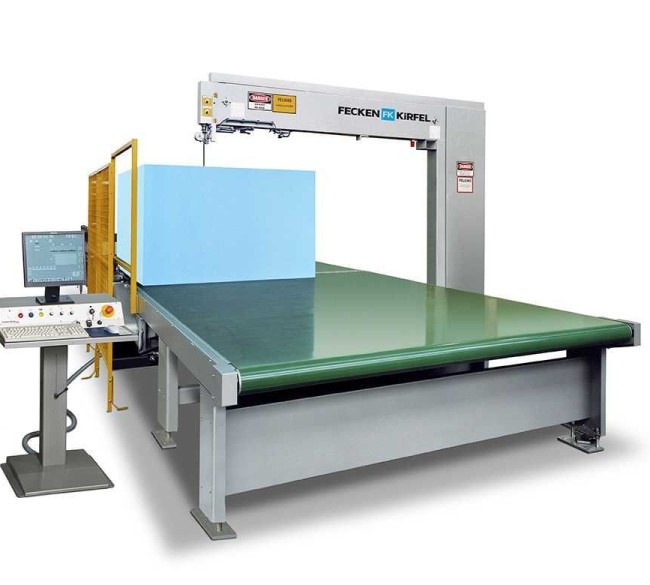 T8
T8, a fully automatic cutting centre, enables a customer to trim and cut a block into blocks of any size with no need to handle the block itself.
This machine is equipped with two conveyor belts that carry the block, and a cutting unit with a bandknife moves between the belts. Thanks to this conception and the possibility to turn the bandknife by 90° the block can be trimmed form all four sides and split into blocks of any sizes.
T8 is an ideal machine for each big company involved in the processing of polyurethane foam that cares about the effective use of time and material. T8 can also be integrated into a line for the production of mattresses or upholstery parts as the first machine and make thus the whole process more effective.