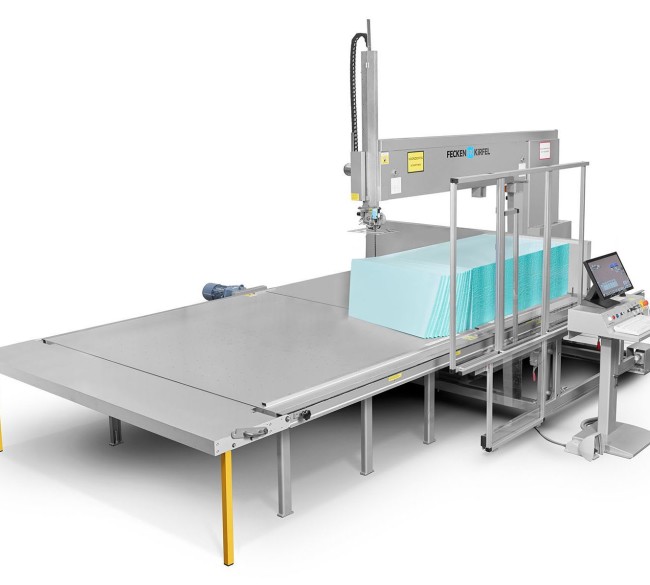 V51
Automatic vertical saw V51 allows a customer to trim or split blocks into small ones or slabs.
Thanks to the automatic mode an operator only loads a block on the table, sets the cut size and no longer has to care about the process. The machine consists of a fixed cutting table, sliding cutting units and a guiding board to which the block is pushed.
The machine can optionally be equipped with a turntable, which enables the block to be trimmed from all four sides with no need to handle the block itself.