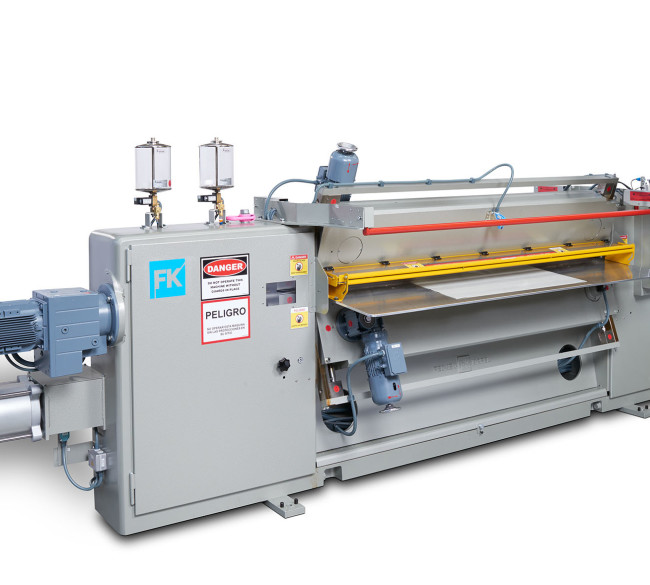 G1
G1 series splitting machines are designed for splitting blocks of the hardest materials, like compact rubber or polyurethane elastomers.
The machine consists of a cast iron body with two feed rollers, which press a loaded block and split it into the required thicknesses by means of a knife guided in bandage. To be able to spit the hardest materials the feed rollers are supported by two extra rollers that prevent the material from being bent under the pressure.
The machine can also be equipped with a winding and unwinding device, which enables winding the initial material on roles.