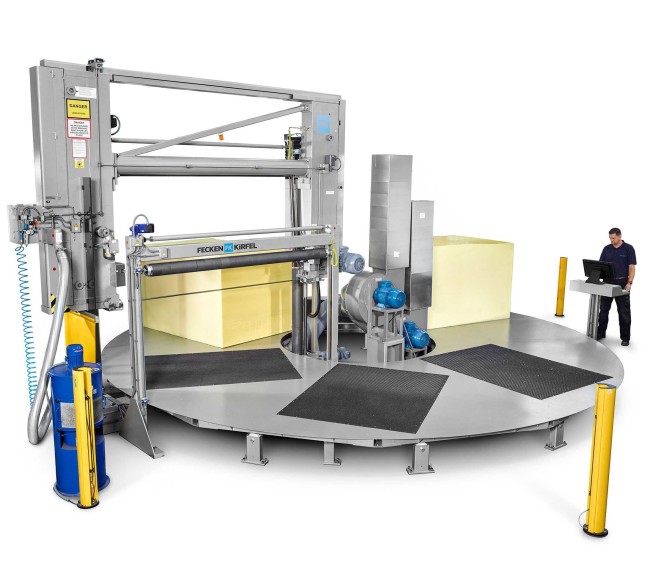 Sx
Sx series automatic cutting and stacking machines with a turntable are designed for automatic cutting of big quantities of block to even very thin layers at a high cutting speed.
These machines are particularly applicable in the furniture and packaging industries, manufacturing of mattresses or processing other technical materials. Loading and unloading of blocks after cutting can be simplified by optional equipment based on air cushions.
The machines of this series mainly differ according to the size of the turntables, which defines the size and the number of the blocks that can be processed. Carousel S41 deserves a special attention. Its extra robust design provides for cutting foams otherwise critical.