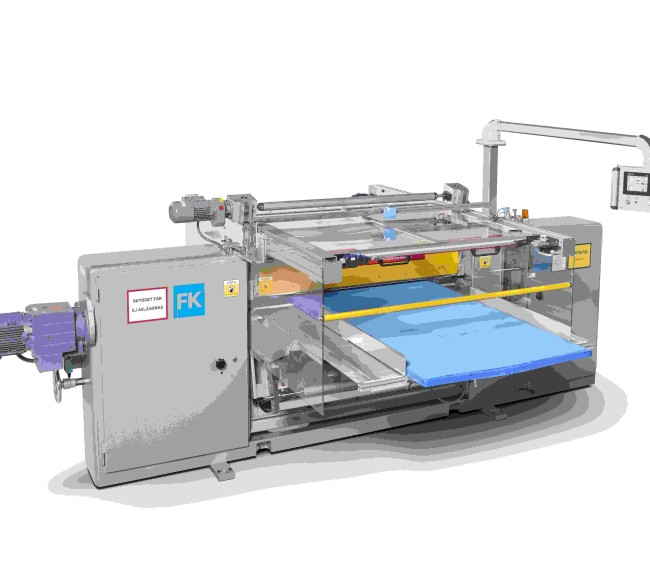 Kx
Kx series splitting machines are designed for splitting blocks of hard materials, like polypropylene, EVA, polyethylene, neoprene, polyurethane elastomers, PVC soft foam, microporous rubber, but also of felt after a special adjustment.
The machine consists of a cast iron body with two feed rollers, which press a loaded block and split it into the required thicknesses by means of a knife guided in bandage.
To simplify the production process, the machine can be provided with an electronic control system, which ensures identical roller opening in each cycle.
The machine can also be equipped with a winding and unwinding device, which enables winding the initial material on roles.