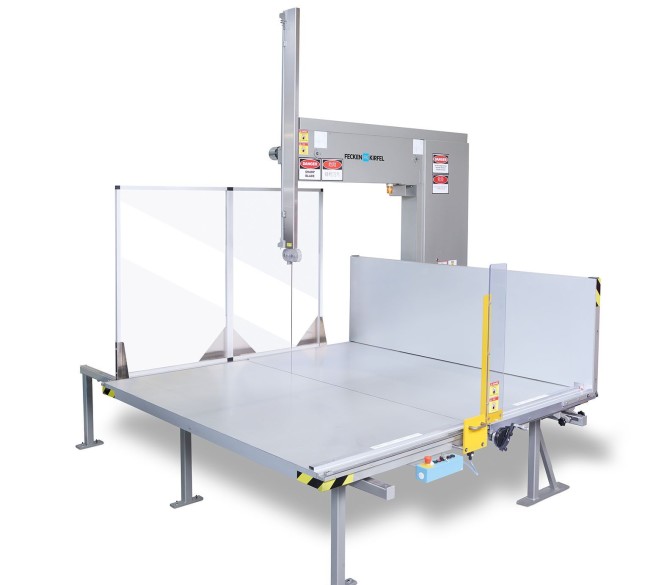 V111
A vertical manual saw is a basic machine for each polyurethane foam processor.
V111 is a representative of this category made by Fecken-Kirfel. This machine designed for trimming and splitting blocks into smaller blocks or slabs consists of a manual sliding table, a fixed cutting frame and a guiding board, to which the block is pressed and from which the final dimension of the block is measured.
The bandknife can optionally be replaced with a bandsaw, which facilitates the trimming of technical foams, which are otherwise hard to process.