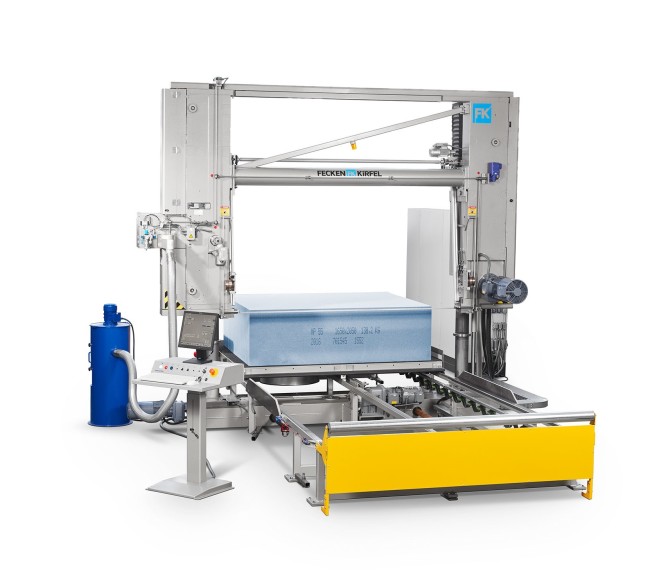 W21
W21 automatic cutting and stacking saw is intended for cutting soft polyurethane blocks and bounded polyurethane blocks to thick or thin layers.
A block is loaded on a movable table, where it is fixed by means of a special surface and optional vacuum, and then it is fed to the bandknife and cut to the required thickness.
The bandknife of this machine is guided by a bandage, which ensures precise cut and enables the machine to cut the whole block without operator's intervention. After that the whole cut block is taken away.
W22 is a special type of this saw. It is equipped with a belt instead of a moving table, so that the machine can be integrated into a production line.