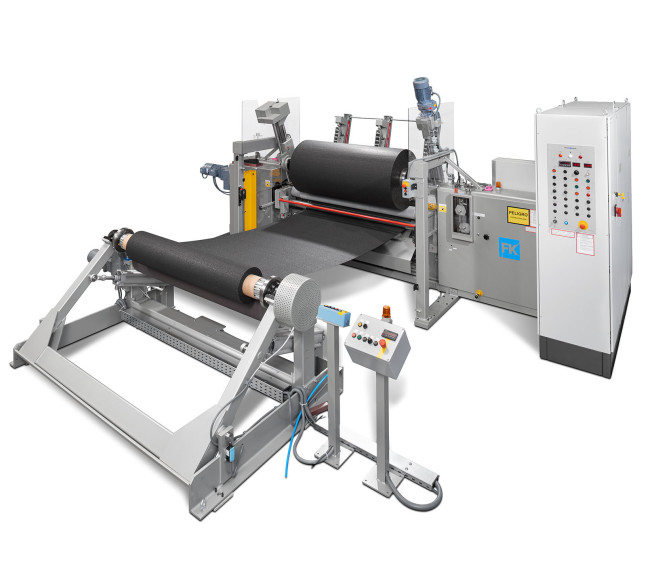 Rx
Rx series is designed for the production of thin or thick roles from cylinders of blocks, which are loaded on the unwinding station.
The material is then loaded into a pealing machine, which peals the required thickness from the input material, and it is consequently wound.
Three representatives of this series are able to produce rolls from various materials from soft polyurethane foam, cork rubber, polyurethane elastomers, bonded rubber or cork.