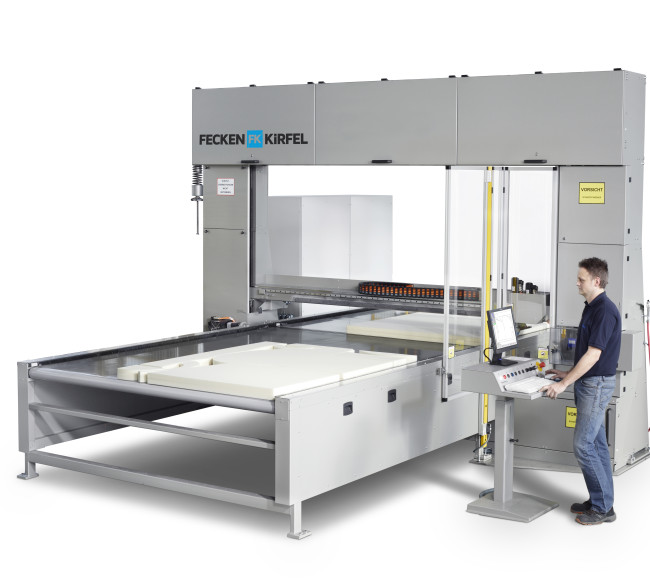 Vertical CNC contour saw
When it comes to the cutting of shaped parts of polyurethane or polyethylene slabs, Fecken-Kirfel offers a vertical contour cutting machine F62.
This is a suitable solution for customers involved in processing polyurethane foams to shaped parts in smaller series (e.g. furniture workshops), as well as for customers manufacturing shaped parts of polyethylene foam (e.g. the packaging industry, sport goods). A vertical cutting machine cuts parts from slabs on a table and the knife cuts the slabs perpendicularly to the table.
Slabs having up to 1,600 mm in height, depending on the material, are put on a conveyor belt. Then the belts move the material in the X axis and the knife moves from side to side in the Y axis, while the knife can be twisted within ±360°.
F62 is equipped with a patented system of five wheels (3 fixed and 2 movable), which enables users to minimize the space necessary for the installation, maintaining the accuracy of the cut.