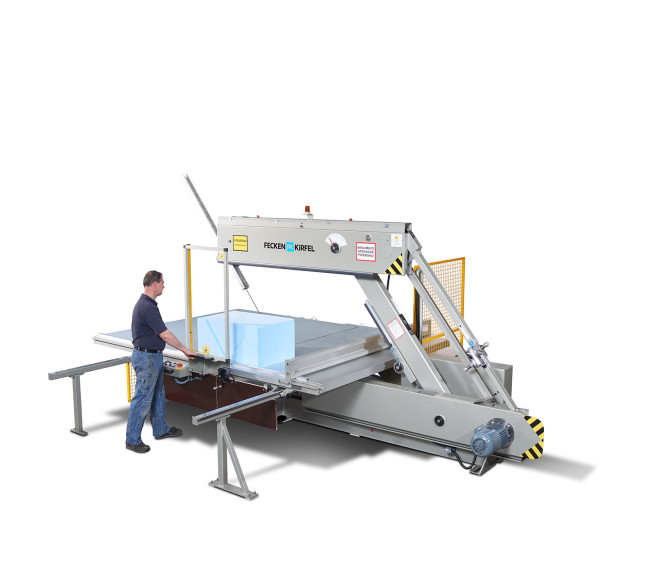 V24
V24 belongs to the category of manual vertical saws. Unlike other saws, this one is equipped with a tilting cutting unit, which enables customers to cut the sides of polyurethane blocks or slabs diagonally.
The unit can be tilted by up to 30° to the left and 20° to the right. Thanks to this kind of cut a customer does not have to use butt joints when gluing blocks together, but can use a larger area for the application of glue.
The saw can certainly be used for rectangular trimming and cutting blocks into smaller ones as well.