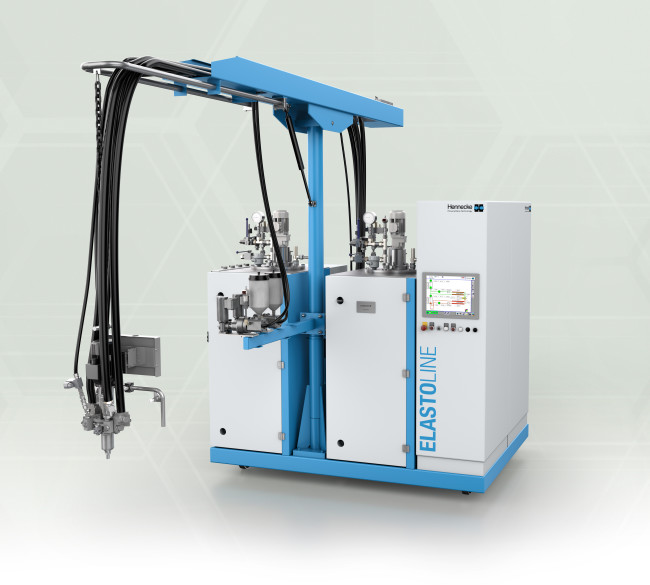 ELASTOLINE
In terms of the processing of cast elastomer systems based on polyurethane and other raw materials, ELASTOLINE has been known for decades.
ELASTOLINE series machines reduce the necessary manual work, improve the workplace hygiene and help optimize the process in general.
Cast elastomer products have excellent static as well as dynamic properties. ELASTOLINE machines meet the highest requirements for the satisfaction of permanently growing global demand and ensure a high level of the end products. ELASTOLINE series machines are designed for mass processing of PU elastomeric products (on the basis of MDI, TDI and NDI isocyanates), for solid as well as cellular
elastomeric products, for individual solutions and requirements of all kinds, for the processing of up to four main and four extra components, even if the processing parameters are extremely difficult.
Depending on customer's requirements, Hennecke offers ELASTOLINE machines in the low-pressure, and newly also in the high-pressure versions, according to the properties of the raw material system used.