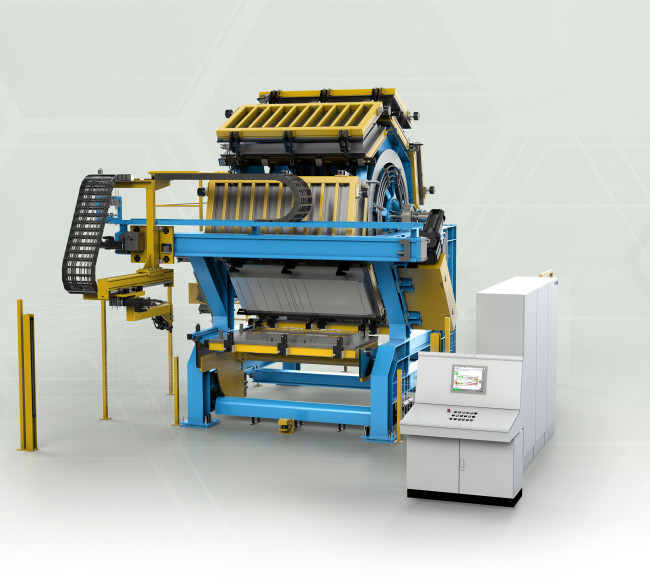 Lines for technical insulation – refrigerators, freezers
In the manufacturing of foaming lines for refrigerator and freezer cabinets and doors Hennecke launched a pioneering development of the processing technologies and devices, e.g. in the environmentally friendly insulation of cooling devices blown with pentane, applying the Pentane-Process-Technology (PPT).
Today, Hennecke's refrigerator cabinet foaming lines and systems for the manufacture of insulated door elements ensure flexible implementation of a large part of the world's refrigerator production. Apart from the meeting of the environmental requirements the efficient systems also meet the highest economical requirements: for example due to the highly efficient utilization rate of raw materials and low energy consumption in comparison with other manufacturers.
Hennecke's long-time know-how in the insulation of cooling devices ensures reliable production and faultless end products for users. This technology also finds use in further industries, like for example the manufacturing of water heaters, pre-insulated pipes or air conditioning units.
Hennecke is capable of providing a customer with a complete machinery solution from a TOPLINE HK-TI high-pressure measuring machine including a PENTAMAT pentane metering unit to modules for the insulation of refrigerator cabinets or doors. A customer thus obtains the whole system for the manufacturing of refrigerators from a single supplier.