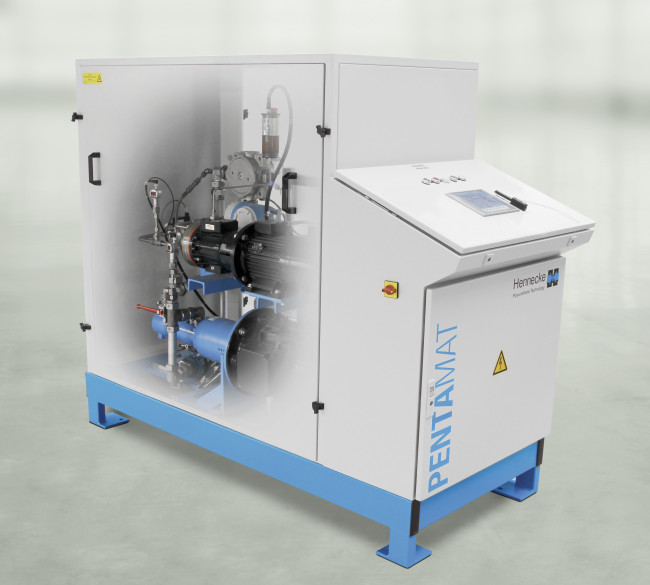 Pentamat/Deltamat
Addition of blowing agents to polyurethane systems is a precondition for the achievement of the required properties in the production of hard and integral foams in various applications.
In PENTAMAT metering station Hennecke offers its customers an exact and reliable device metering inflammable blowing agents in various quantities, designed for mixing into polyurethane systems. An environmentally compatible blowing agent pentane (hydrocarbon) enables customers to discontinue the use of CFC and HFC. Nevertheless, apart from pentane, PENTAMAT or DELTAMAT is also perfectly suitable for the use with other liquid (inflammable or non-inflammable) blowing agents, like Solstice® LBA (liquid blowing agent)*, butane or 245fa.
Hennecke's more than 25-year experience with the addition of inflammable blowing agents into polyurethane systems has enabled the company to improve the whole process to perfection, and to integrate all requirements for a safe production into this process. This is why PENTAMAT unit is supplied together with the Pentane Process Technology (PPT) system, which ensures, if all the conditions are adhered to, safe operation of PENTAMAT and its application in production.