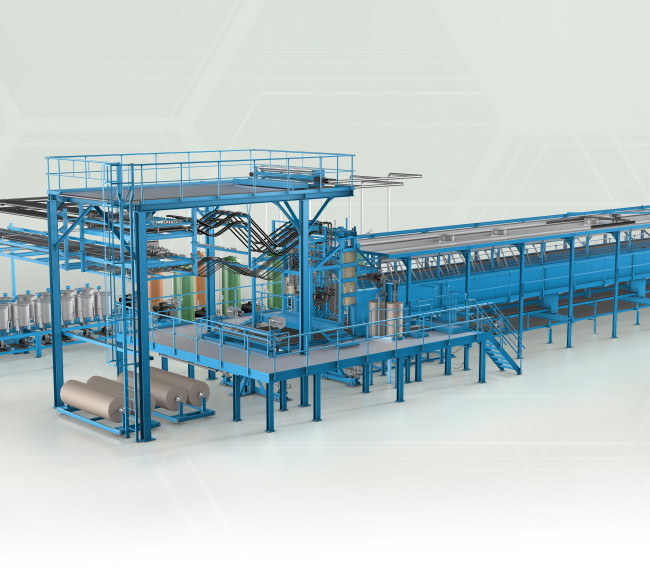 MULTIFLEX
Hennecke has been developing and manufacturing high-quality technologies for the processing of polyurethane for the production of slabstock foam. Hennecke is therefore considered a market leader in this sphere.
The success of MULTIFLEX is based on Liquid Laydown technologies and on the rectangularity of the blocks, which ensure high utilization rate of raw materials and high quality of the foam.
MULTIFLEX is therefore a device characterized by a perfect cost-performance ratio and ensures reduced necessary maintenance costs. Its modular design shortens the installation and commissioning time. Modularity moreover enables us to respond to the market needs through subsequent extensions even a long time after the purchasing of a device.