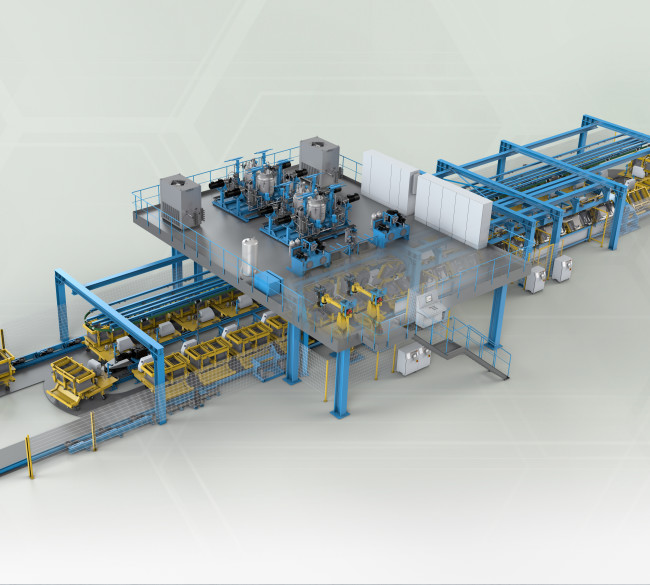 Line for moulded foam parts
150,000 tonnes of PUR raw materials are processed annually into moulded foam parts for cars, like seats, headrests and others using Hennecke's moulded foam systems technology.
Hennecke offers its customers efficient concepts of devices for all conceivable applications and various ideas concerning products in any numbers. Regardless the concept of the device you decide for, a reliable mixing head and a first-class measuring pumps is always the basis for high quality products.