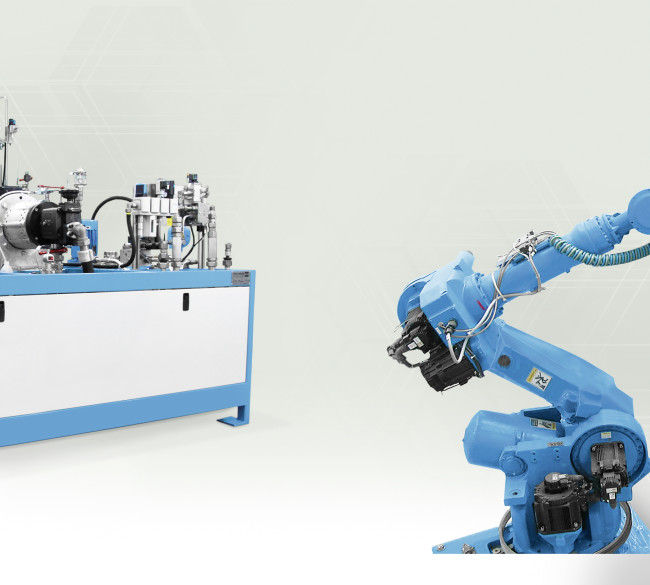 CSM
The technologies of polyurethane composite spray moulding (PUR-CSM) has been setting new standards in the sphere of polyurethane system spray processing for more than 15 years.
Global practical application of this technology in numerous spheres backs the innovativeness, effectiveness, flexibility and reliability of the production process. The application of the PUR-CSM technology ranges from the automotive industry, through the utility vehicle sector to the sanitary industry. Various ways of application moreover exist in the furniture, construction, leisure and sport industries. Hennecke also offers a well-proven PUR-CSM device as a modular system, as well as application spraying mixing heads, which are adapted to the spraying technology and specific parameters.
The PUR-CSM technology portfolio provides for the production of sprayed or composed parts from unfilled and filled PUR systems by means of spraying. A technology employing paper honeycombs is particularly advantageous for the production of polyurethane layers of composite materials. A patented technology offers a solid base for the development of all known PUR-CSM products and provides therefore customers with a competitive advantage compared to conventional procedures and product approaches of this type. The modular principle of PUR-CSM technology means that final products meeting individual requirements can always be produced economically and effectively.