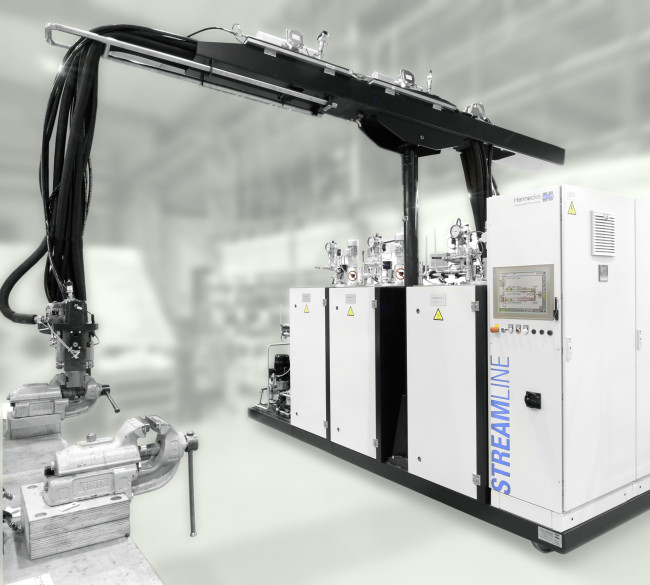 STREAMLINE
The second generation of STREAMLINE machines offers customers a processing system tailored for two prospective technologies.
HP-RTM (High-Pressure Resin Transfer Moulding process - for the production of fibre-reinforced structural parts)
CLEARRIM / clearmelt® (production of transparent highly resistant polyurethane coating for various, mainly interior parts)
STREAMLINE MK2 machines enable a combination of high-pressure technology with the classic RTM model. Hennecke set a new direction to the development of the polyurethane technology here. Thanks to the high level of automation and specific cycle times the high-pressure process RTM (HP-RTM) brings great advantages in terms of product efficiency and quality. Apart from polyurethane the advanced machinery system can also process epoxy systems in the standard configuration. This gives users more freedom in the development of products as well as in the consequent series applications.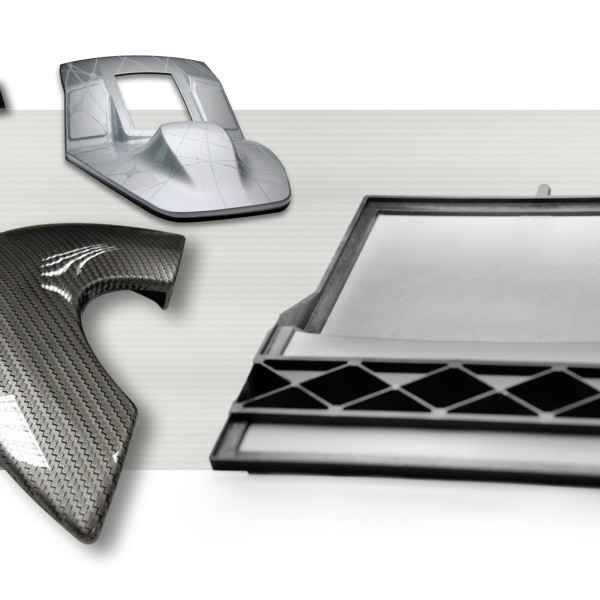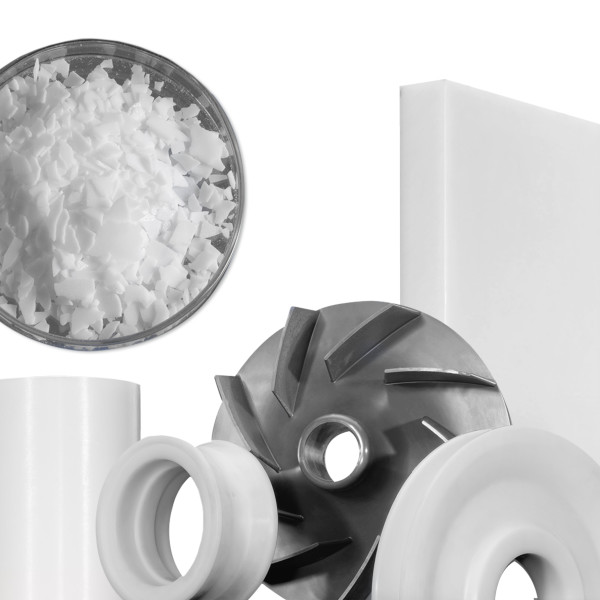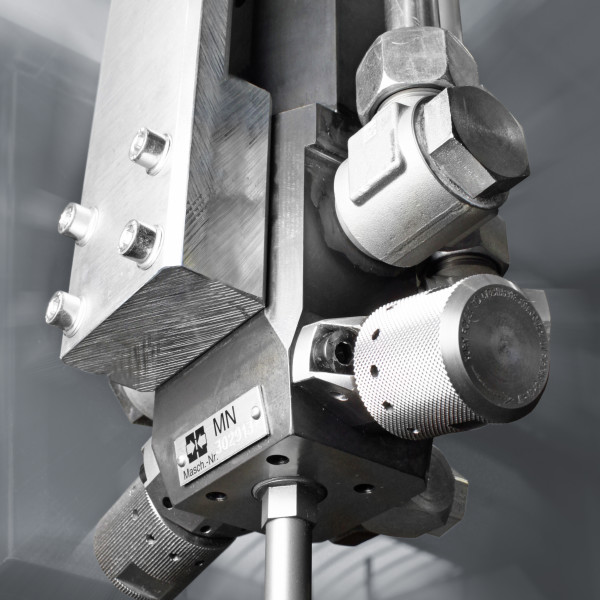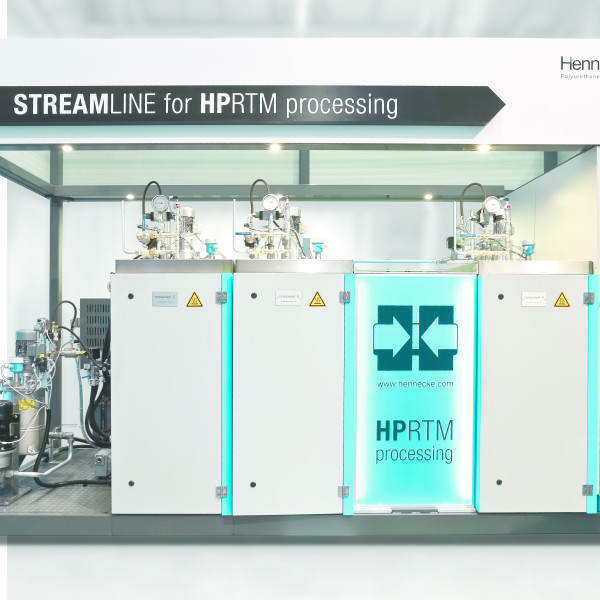 The passion for practical and simple solutions is an integral part of each STREAMLINE MK2 technology and it led to the fact that STREAMLINE MK2 has become a standard for HP-RTM applications throughout the world. Hennecke was the first to use HP-RTM application for series components. About 40 series production applications that utilize this renowned machine exist now. The second STREAMLINE MK2 generation moreover offers further advantages in terms of the operation, service and maintenance.
Surface treatment of parts, e.g. coating with transparent or colour PU systems by means of RIM process (reaction injection moulding) is another well proven area of STREAMLINE MK2 application. CLEARRIM technology by Hennecke offers an innovative conception of parts of high quality and surface functionality in a remarkably efficient way. A thin polyurethane layer is used as protection of thermoplastic carrier elements or elements with glossy or otherwise distinctive surfaces. This application allows for the achievement of resistant surfaces of high quality, resistant against scratching for decorative parts in the automotive and furniture industries or for countless decorative purposes in any sphere.