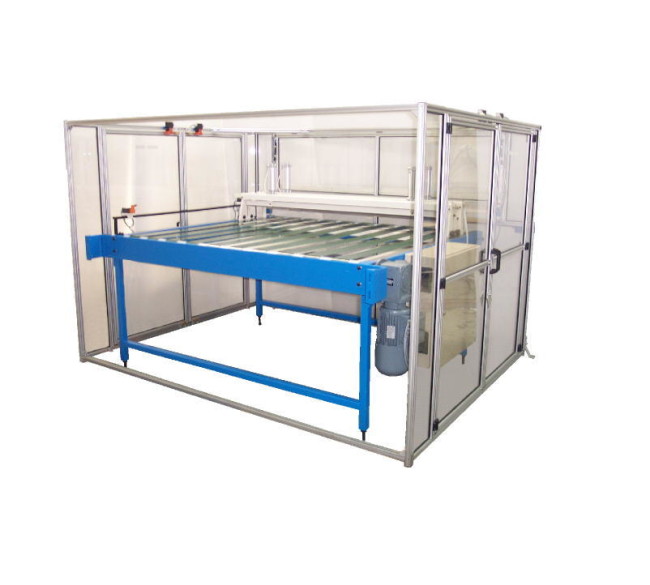 XPM
XPM cutting press belongs to the category of cutting presses with receding head die.
These presses are characterized by a huge power thanks to their robust design. This is what endures the cutting accuracy, which is always crucial.
The die can be placed on the cutting table or attached to a movable beam. This design, where the beam does not drop, but the table moves upwards XPM can achieve higher pressure than machines offered by competitors.
This machine can also be optionally equipped with tools that allow for cutting not only sheets but also rolls of materials like leather, foam materials, plastics, carpets, felt, rubber etc.