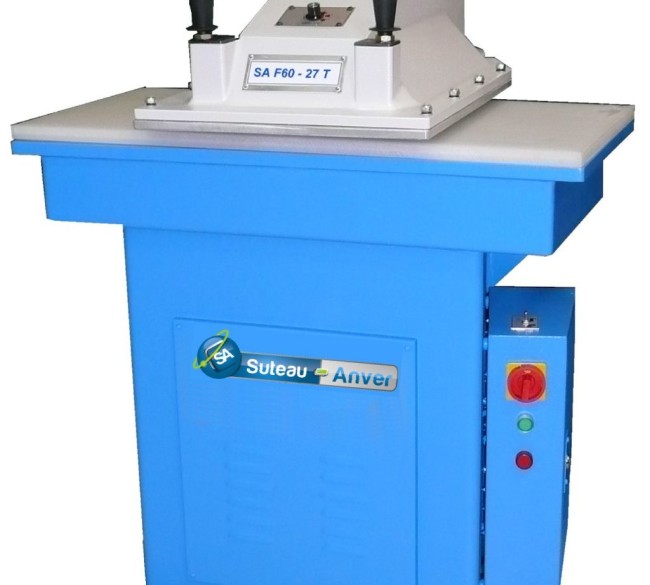 SAF60
Swing-arm cutting press SA F60, known in the Czech Republic as a "shoemaker's press" is the smallest representative of hydraulic presses.
This compact press with a robust design is intended for cutting of soft materials of various thicknesses.
This cutting press may particularly be used for the cutting of paper, textile, gaskets, foam materials, plastics, carpets, wood, felt or rubber.